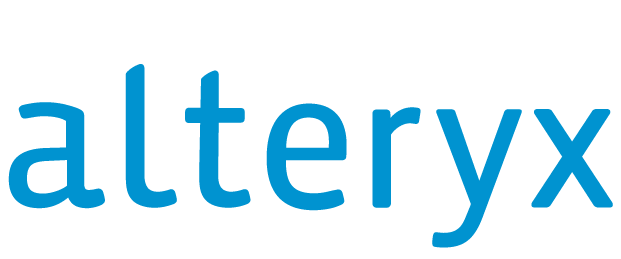 We take a different approach to analytics. Our platform is purpose-built to create new data partnerships among IT, analytic teams, and the lines of business. With Alteryx, whether you are an analyst or data scientist, you can solve even the most complex analytic business problems, with less time and effort, to drive business-changing outcomes across your organization.
Link to Datasheet: Alteryx Platform

Control Meets Freedom: Unlock the Data Vault and Unleash Your Data Gurus in a Secure Way.

Unite your entire team with data and analytic assets that are easily accessible. We make your data more searchable and trackable by giving you powerful data lineage and cataloging that provides increased visibility for governance. Data discovery and data security are made breathtakingly easy with Alteryx. Now you can create a culture of collaboration, sharing, and innovation by extending tribal knowledge across your organization.
Grab Your Cape — Calling All Citizen Data Scientists


Flip the 80/20 data prep rule. Now you can unlock all your datasets – big or small. We've made it possible to connect, profile, prep, and blend all your data, wherever it's stored. Whether you are a data scientist or citizen user, you can create powerful statistical, predictive, prescriptive, and spatial models, in a code-free or code-friendly workflow. Plus, enrich your data with third-party demographic, firmographic, and spatial data sets and see how your data changes as you work with in-line visualytics. And thanks to our repeatable workflows, you won't waste another minute doing the same analysis over again. Learn More
Homegrown for Your LOB — Engineered to Scale with Your Enterprise

A strong analytics culture requires speed, security, flexibility, and the ability to scale. Eliminate downtime with our built-in automatic recovery capabilities. Free up time and resources by offloading intensive analytic processing and putting analytic workflows on autopilot through scheduling and automation. Need to turn back time? No problem. Roll back changes to analytic workflows with built-in version control. We make it easy to secure, scale, and centrally manage users, data assets, and workflows as you grow. Learn More
Instant Analytic Gratification: No Month-Long Developments, Let Your Models See the Light of Day

Most advanced analytical models never see the light of day in production, but with Alteryx, you can embed R, Python, and Alteryx models directly into your production business processes, and get insights on-demand. Administer, monitor, and manage the stability of models from a centralized view, plus clear your model deployment backlog in minutes. Model production, management and deployment process has never been smoother. Learn More
Purpose-Built and Human-Centered: Learn, Solve and Inspire a Culture of Analytics

A strong data driven organization requires a platform that allows innovation. However, we understand that analytic excellence cannot be gained by just what you know. It is also by what you share. Alteryx Community provides support with tens of thousands of users and experts to help you with your analytic journey. It delivers the springboard for sharing insights, knowledge transfer, and best practices. We make your analytic journey even more thrilling by providing you with a modern analytics platform that fosters the culture of data science and analytics across your organization regardless of department or skillset. Learn More