FedResults GSA Schedule 47QTCA20D0019
Contract Period: October 23, 2019 through October 22, 2024
Solutions Available: Alteryx, CA Technologies, GovDelivery-Granicus, Mattermost, Mobile Reach, Nuance, Rubrik, Tableau Software, UiPath, Valimail


GSA Blanket Purchase Agreements
Manufacturers End-user License Agreement
---
FedResults GSA Schedule 70

Contract Period: through February 16, 2020
Solutions Available: Alteryx, Apperian, Beyond Security, Buoyant Solutions, CA Technologies, Catbird, GovDelivery dba Granicus, Javlin, Mobile Reach, MultiCorpora, Nuance, PS Technologies, Rubrik Inc., Tableau Software, UiPath, Unitask, Win4Lin/Virtual Bridges

Terms & Conditions
GSA Blanket Purchase Agreements
Manufacturers End-user License Agreement
---

Contract Period: March 30, 2018 - March 29, 2023
Solutions Available: CA Technologies
ESI Blanket Purchase Agreements
---
State and Local

North Carolina State Contract
Contract Number: ITS-006498
Term: through March 31, 2017
Vendors: Coraid, Panasas
---
508 Compliant

Click below to see the compliance pages of FedResults' partners.
Beyond Security beSTORM
Beyond Security AVDS
CA Technologies
GovDelivery
Mobile Reach
MultiCorpora
PS Technologies

No VPAT Information available at this time.
Alteryx
Apperian
Buoyant Solutions
Catbird
Javlin
Nuance
Unitask
Win4Lin/Virtual Bridges
If you have a question, please contact contracts@fedresults.com This email address is being protected from spambots. You need JavaScript enabled to view it. .

---
DOD EMALL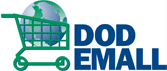 FedResults is proud to have our products available on DOD EMALL.
We have also established teaming arrangements with several partners to enable us to provide government solutions through numerous government-wide, agency-specific, and state contracts.
SEWP V
DHS EAGLE and First Source