<< BACK TO ON-DEMAND EVENTS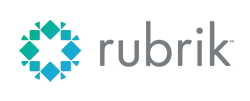 2:00 PM EST - 3:00 PM EST
During this webinar
, we discussed the innovative and proven strategies agency leaders are employing to:
Identify and protect the most critical data assets irrespective of where they reside across the enterprise
Rapidly reduce the attack surface through more effective data management
Achieve quick wins that ensure mission continuity through robust contingency planning – improving data resiliency and enhancing agency incident response/recovery capabilities
Leverage existing resources and programs to make all these things happen
Fill out the form below to view this on-Demand event.
Contact Us
To learn more about how FedResults can help you achieve your goals, please contact us.
To update your email preferences, click here, or to opt-out from our email distribution click here.
FedResults Inc.
1900 Campus Commons Drive
Suite 100
Reston, VA 20191